Company Profile
A professional manufacturer of PU synthetic leather and also your best PU synthetic leather partner.
Top Gear Leather Co., Ltd. established in September 20, 2005. With more than 30 years of PU leather manufacturing, production management and developing experiences. We provide the high quality PU synthetic leather to first-rate brand including shoes, gloves, 3C industry, upholstery and fitness equipment.
---
IN OCT. 2023, TOP GEAR has a honor of Award DUN & BRADSTREET INC. Taiwan Elite TOP 1000.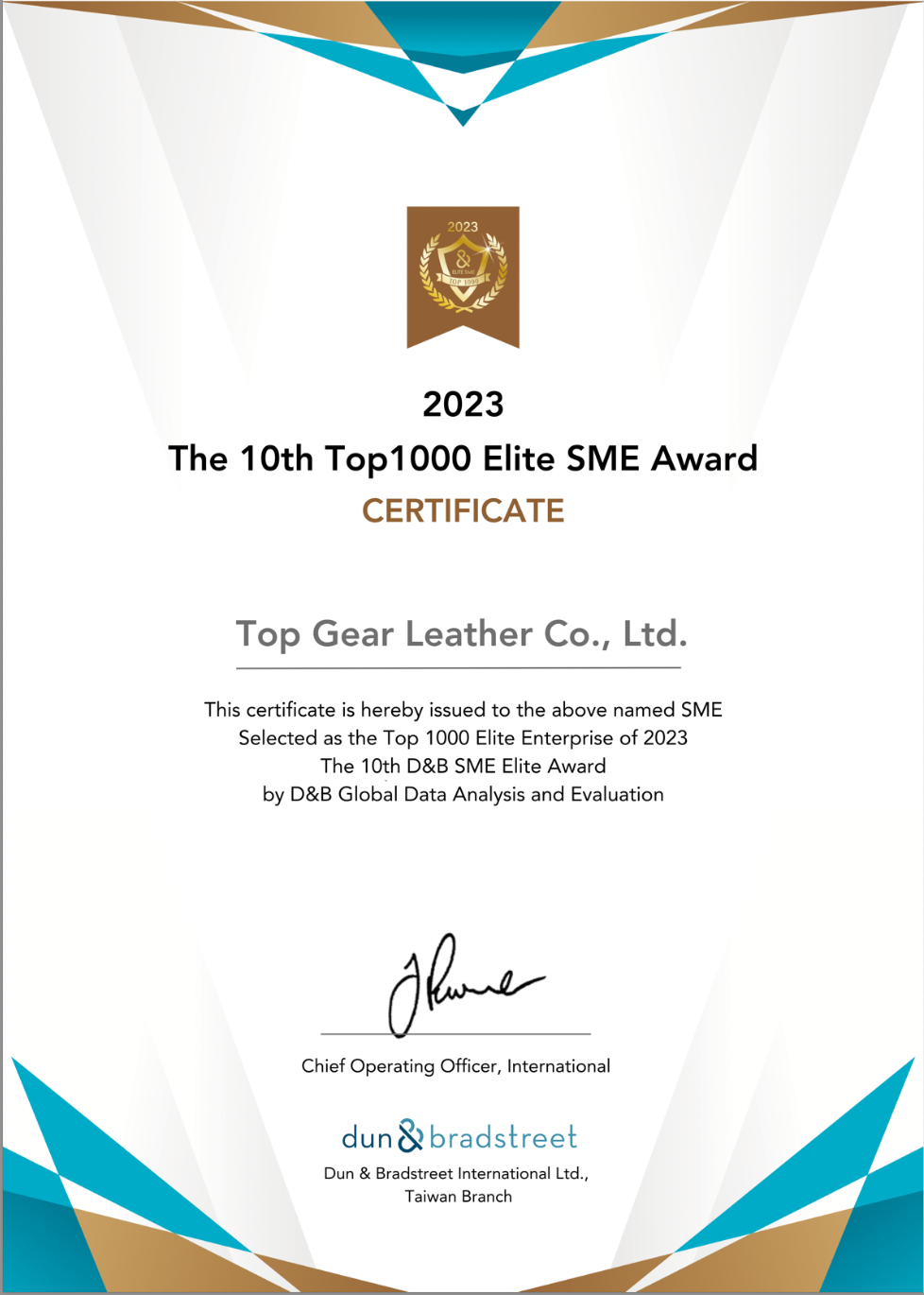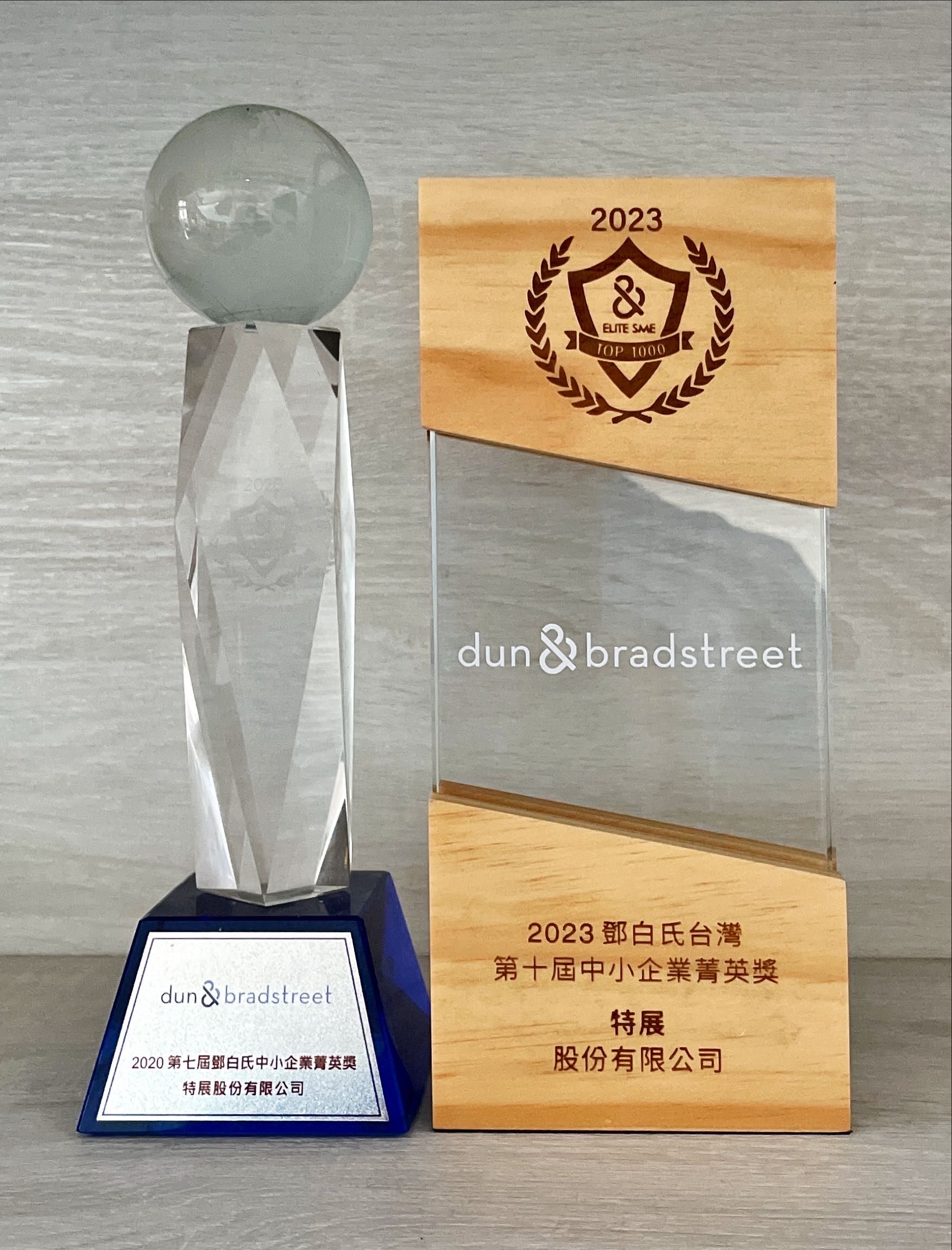 IN OCT. 2020, TOP GEAR has a honor of Award DUN & BRADSTREET INC. Taiwan Elite TOP 1000.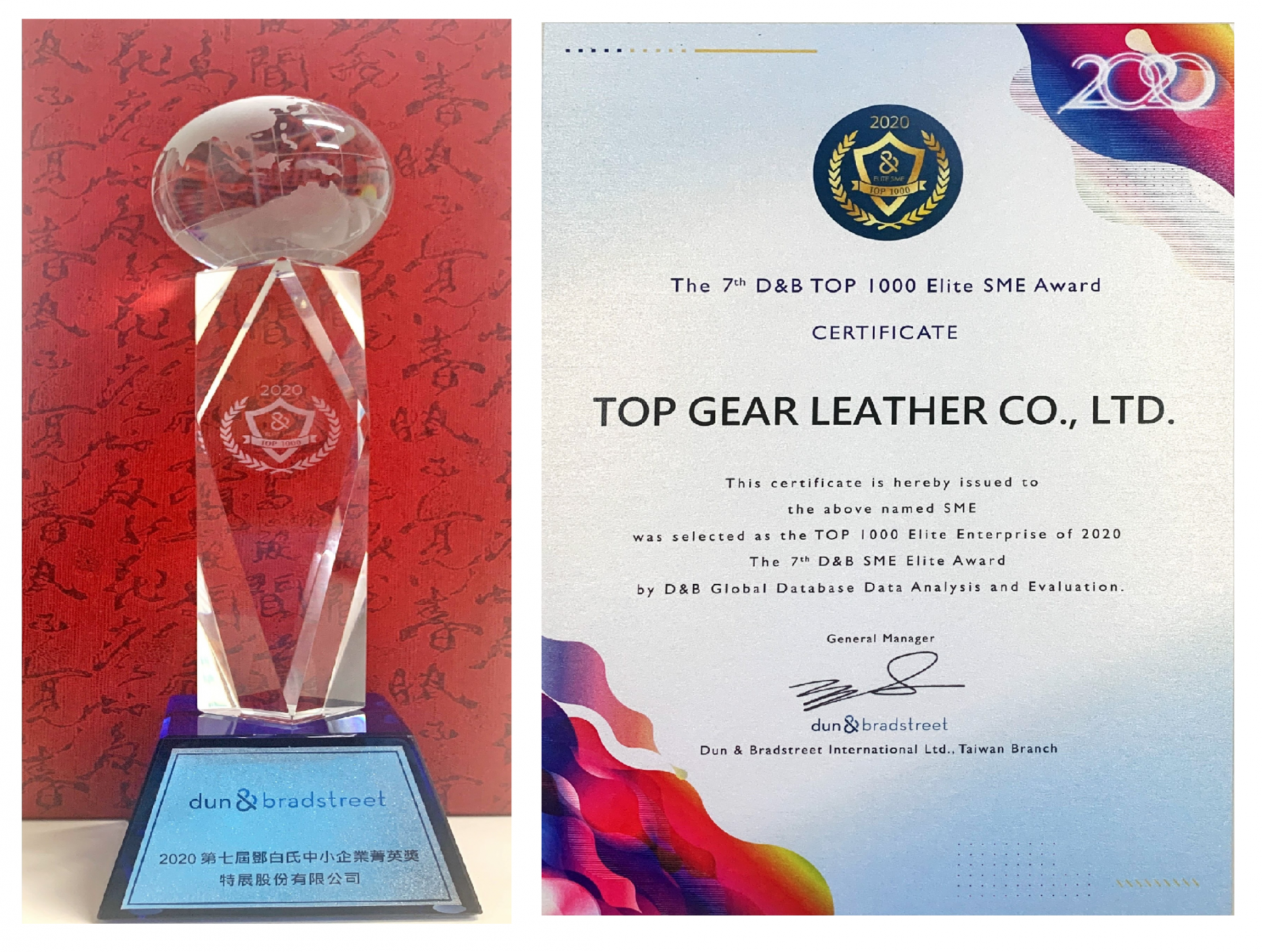 IN JAN. 2021, TOP GEAR GROUP get the CERTIFICATE of ISO 9001 Quality Management System and ISO 14001 Environment Management System.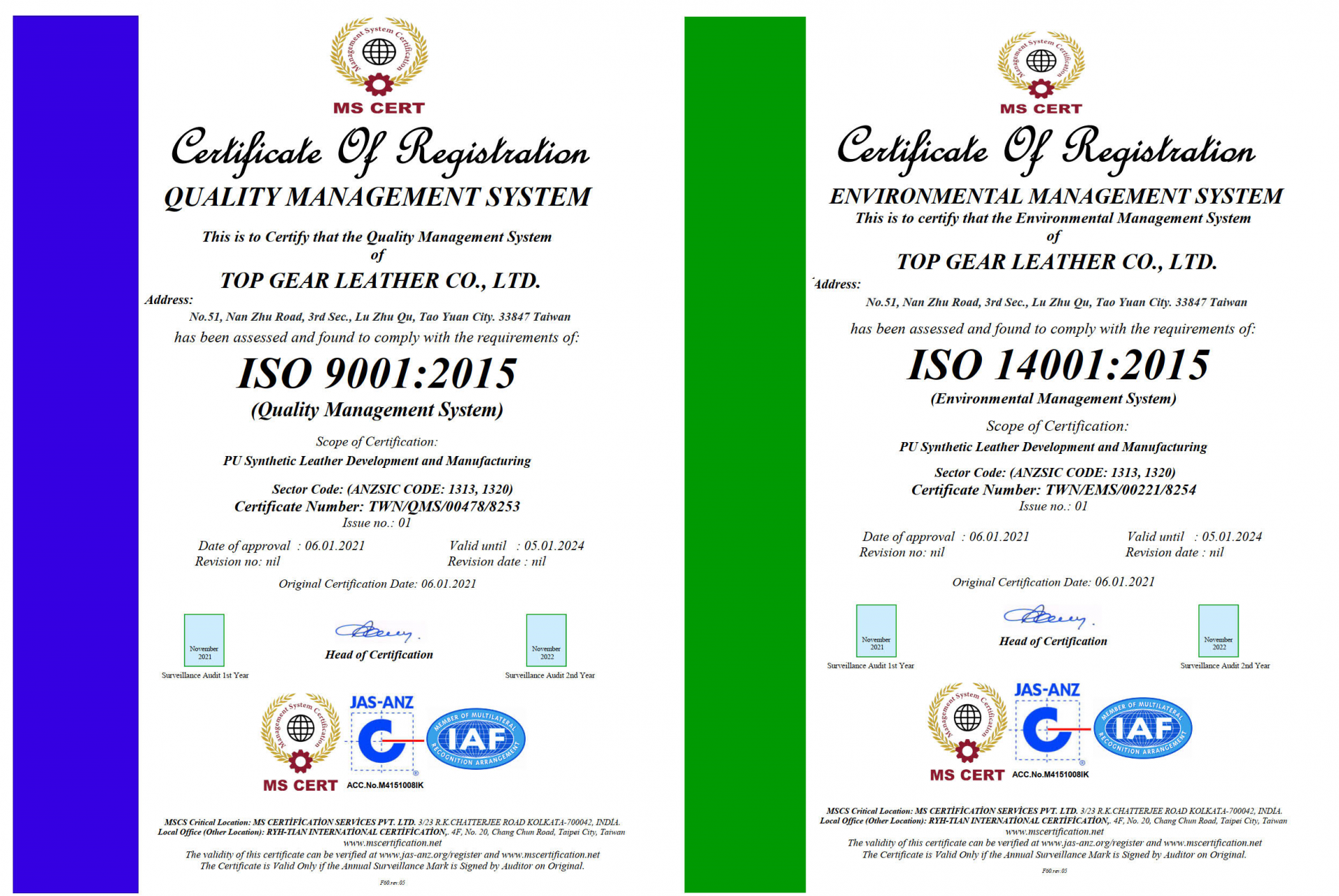 Main Products: PU Synthetic Leather
(1) Shoes synthetic leather: Lining, Insole, Vamp.
(2) Gloves synthetic leather: Golf, Sports, Baseball battling, Biking, Gym.
(3) Upholstery: Sofa, Massager.
(4) 3C synthetic leather: Camera Holster, Tablet Case, Laptop Case, Shockproof.
(5) iMelt®: Vamp, Gloves, Clothing, Purse.
What is TOP GEAR Assets
Human Resource - TG owns the first-response sales team to ser+J1ve.
Technical Support - TG has the rapid development team to study.
Products Resources - TG has a variety of products to choose.
Production Resources - TG provides the stable production process as your backup.
Recycling Declaration
Top Gear vows to running environmentally and dedicating to protect the only earth. To develop low-contaminated into recycling products Top Gear is always thinking of preventing the pollution continuously.
Movies